Spend more time closing deals and less time finding them!
Combine Powerful Digital Tools and Remine's Targeted Audience Data To ID And Capture Potential Sellers
What is Remine?
Remine is a real estate Property Intelligence Platform® that brings data to life by illuminating real estate opportunities. The predictive-analytics platform is delivered through the MLS and is designed to help real-estate professionals identify new market opportunities by analyzing property records, transactional history, consumer data and other market information to determine when a property is most likely to be put on the market. Some Realtors® are beginning to link this AI technology to their marketing efforts to fully utilize this valuable data with a war chest of marketing tools and strategies.
VIDEO: Click To Learn More About How Remine Works
Remine's actionable intelligence includes equity, loan amounts, years in residence, property value, sell score and other unique data, and is delivered through an intuitive and simple-to-navigate map-based user interface.
Who Uses Remine?
Remine was built by Realtors® for Realtors® eager to embrace home sellers early in their listing journey and to help quickly and easily find suitable properties for existing buyer clients. Possibly the most powerful benefit of Remine is its ability to help you tailor your marketing campaigns to only the best potential buyers, taking the burden off your shoulders by helping you to laser target your marketing campaigns and find only the most qualified leads.
Remine equips you with this powerful new data and allows you to download this first-party information and put it to work in digital advertising and traditional marketing campaigns.
How Can I Get The Most Out Of Remine?
This is what some Remine Marketing Solution Providers are specializing in — taking the technology and marketing burden off you so you can sell more houses and win in 2019.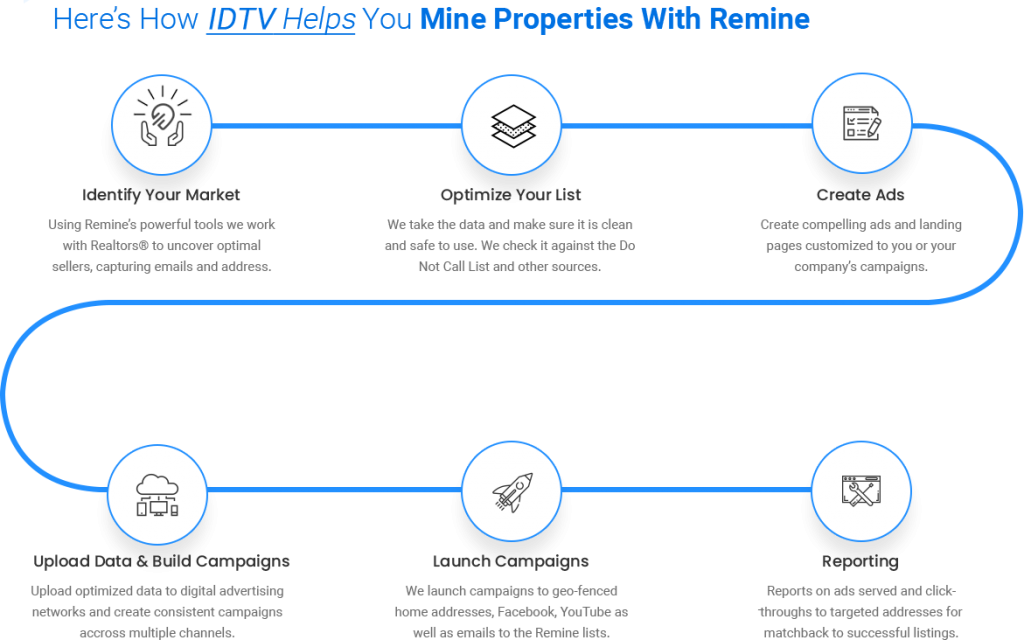 What Exactly Do Remine Marketing Solutions Providers do?
They assist Realtors® who are Remine subscribers to harness that valuable data to market to those prospects using the most powerful digital advertising tools now available. Utilizing addressable geo-fencing technology, they are able to place ads in front of the exact property owners who are most likely to put their listing on the market in the next 6 to 12 months.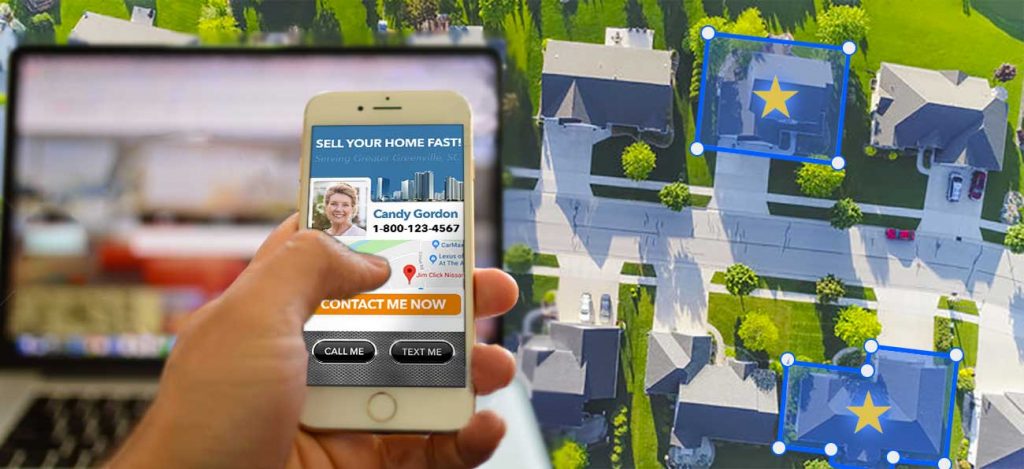 Remine data is pulled from the MLS and various rich data assets into a standard format, so it's easily sliced, diced and ready to serve wherever you need it. These custom audiences can be targeted with advertising on Facebook, Instagram or YouTube and display advertising networks. Various packages are available based on the number of ads served and Custom plans are also available upon request. See an example of various packages Here!